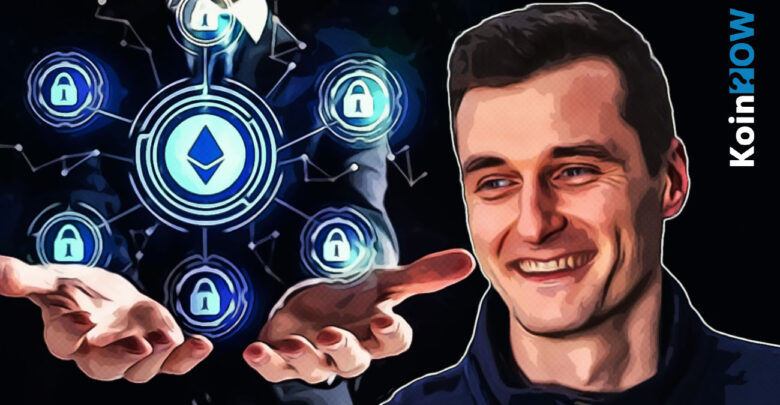 Ethereum co-founder Mihai Alisie has decided to come up with a new project for Ethereum that will bring it into more limelight.
Five years ago, Mihai Alisie, along with his other seven co-founders of Ethereum, was witnessing the first block on the blockchain's platform as it appeared on the screen.
He told Decrypt on a call from Zug, where he still lives that,
When I saw that blockchain: block zero and then block one and then block 100 and then block 1000, and things were working, nothing crashed—yes, there were a couple of hiccups, but nothing major—I considered my duty as a co-founder fulfilled.
Over the years, Ethereum has grown from a small project to a large blockchain project and throughout this whole journey Alisie has been the supporter of Vitalik Buterin, the inventor of Ethereum.
Ethereum community
Alisie had always dreamed of building an Ethereum community, which would be more like a social network. But he always thought that he is thinking ahead of his time. After years of research, he came to the conclusion that there is no
His aim was to build an Ethereum community which was later carried on by Akasha Foundation. Alisie said;
It's a super app of sorts that is designed to integrate all these different Ethereum dapps and services into a unified social experience.
Ethereum's movement
Alisie is focused on the social dimension Ethereum has as a movement because currently only less than 1% people are using dapp. One of the researchers said;
It feels like we're still kind of building toys and games people don't have fun playing'"."My passion has always been to understand how the community formed around the technology can be nurtured— how we can grow, how we can support it.
He believes that Ethereum is not lacking scalability but community. In recent years, Ethereum has come out to be a superior platform in terms of market share as compared to the past. But according to Alisie, the value of Ethereum's cryptocurrency is not its biggest asset rather, it is the mindshare. It all depends on the people and their networks that offer solutions to problems.
Crypto Valley
Among many other achievements of Alisie, he has also transformed his birthplace into "Crypto Valley". The city would become a good headquarter for Ethereum because of its low tax rate. He also convinced the Swiss to open their doors for Ethereum because it can become an international hub for blockchain.