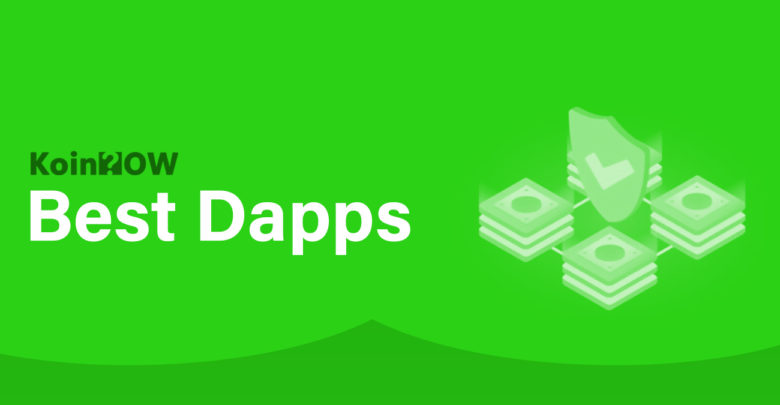 When it comes to concluding the best Dapps of 2021 the list is unimaginable. But there are plenty of Dapps that are making inroads to the best Dapps of 2021. YES, these are the software that doesn't belong to a central authority.
They have changed the perspective of blockchain technology, but there is one thing common in all DApps that they are facilitated to exchange in crypto assets in one way or another. They are open-source software allowing users to access their source code without any hustle and bustle. One of the experts and analyzers have predicted that 2021 will be the year of DApps. It is necessary to analyze quickly what Dapps are before a detailed review of the each DApp thoroughly.
What is a Dapp?
Dapp is an abbreviated term of decentralized application. It is an open-source application that autonomously operates on a decentralized blockchain. Dapp is not controlled by a single person and uses token which follows a standard cryptographic algorithm. It is a program that runs via a decentralized Peer-to-peer network and provides services to its users.
This is a pretty standard option for how data is stored, used and shared. It has taken the network concept to a whole new level. The whole network is on a publicly accessible blockchain for transparency and ease to access. In general, it has improved trust and reliability because of open-source information.
Top Dapp Platforms:
Nothing is more thrilling than to see a really interesting app in the app store but after installing when it is full of promotional ads then it is a piece of rubbish. In the crypto world, Dapp platforms are used as top-ranking platforms when it comes to picking the most adequate and handy pick Dapp.
The Dapp platforms are used to showcase the different projects mostly build on blockchain i.e. EOS, ETH and Steem. Although Ethereum was the first platform that was built for Dapps.
Let's check out some popular Dapps of 2020 that are ranked highest in terms of popularity in the market and the amount of their usage.
1. Uniswap
Uniswap is a protocol based on Ethereum developed for the automated exchange of digital assets. It is an open-source front-end interface liquidity providers and traders. It is completely On-chain protocol and can be used as long as the MetaMask is enabled.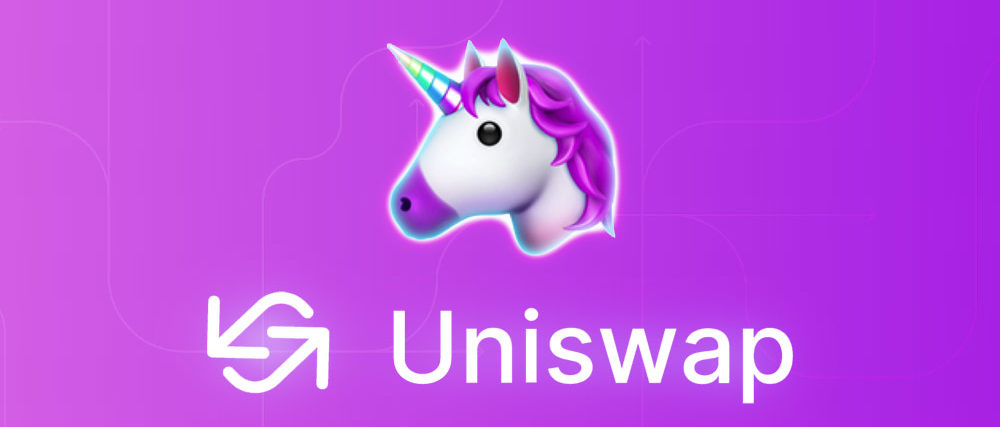 The interface model of the Uniswap protocol is totally different from other asset exchange platforms. It uses the Liquidity reserves to facilitate its protocol to exchange digital assets. No doubt it is a reliable source to exchange digital assets and it is relatively cheap and is accessible to anyone who is willing to connect on the protocol of Uniswap.
One of the major advantages of the Uniswap protocol is Gas Efficiency. It would be interesting to see how this protocol progress in the future.
2. MakerDAO
Founded by Rune Christesen MakerDAO is a kind of facility that allows its users to borrow loans with a certain amount of interest rate. The background is a bit complicated, but clearly put, and for a specified period of time, people lock ETH into a contract and get a portion of their DAI as equal worth in return.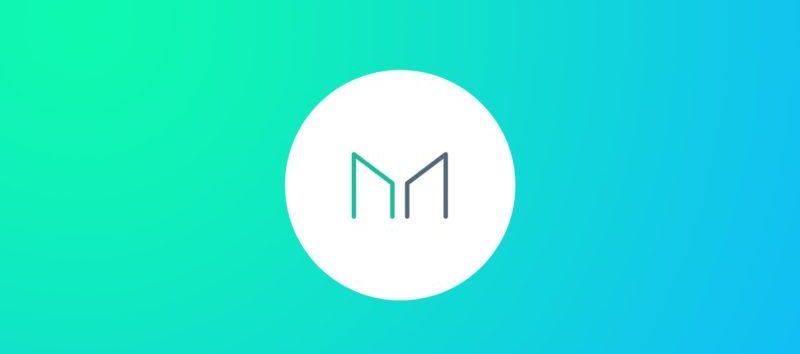 Unlike other decentralized stablecoins, it holds a rate of $1.00. Whenever the user wants to unlock their ETH which is used as collateral, they simply pay the loan along with charges. A core layer has been created on Ethereum using a Decentralized financing system which we nowadays called "DeFi".
3. Cryptokitties
Have you ever heard about Virtual Cats? Cryptokitties is a blockchain game developed by Axiom Zen on Ethereum that Lets its players breed, sell, collect and purchase the digital Cats. Every Cryptokitty is unique and is validated by blockchain. It is one of its kind and the first game that is ever built on Ethereum Network.

Its value can increase or decrease based on the market rate. Every Cryptokitty has a unique number and is owned by the user. The features and characteristics can pass to their offspring i.e. color, shape, fur, pattern and many more.
4. Blockchain Cuties
What are the Cuties of Blockchain? The Blockchain Cuties are the newest fun-loving adventure collectible blockchain game where you play with kittens, and different creatures, etc. Every creature is special and unique and belongs to you. You can collect them, train them even test them in battel, arm them if they fail in the battlefield.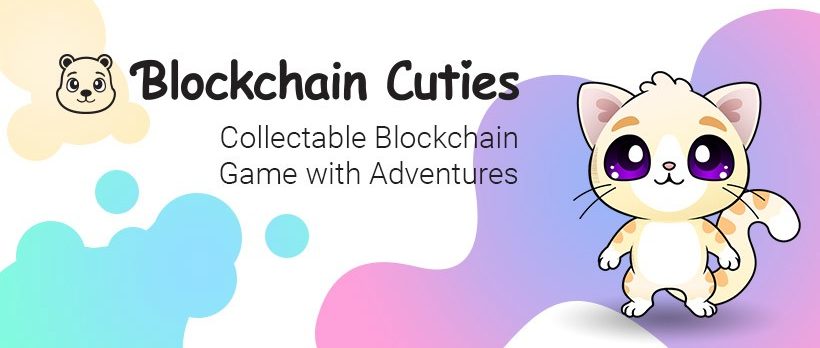 The cutties are sold just like other cryptocurrencies to the players. It is the first game ever build to support the 4 blockchains at the same time Ethereum, Tron neo, and EOS. The stats of your cutties stored in Blockchain. In short, it's the most adventures and cutest blockchain game.
5. Wink
Wink is the redeveloped version of the TRONbet and growing faster in terms of transaction and user volume. it is considered as top Dapps of 2020 in the blockchain market. This platform works much better than the casino. If you're a casino lover then no doubt this Dapp is for you. Many platforms are partnered with Wink i.e. TranTrade, TRXMarket and many more.
There are many games that you can play to engage yourself i.e. Dice Game, Moon game, and Ring Game. This Dapp provides a perfect opportunity for developers to bring their games lives on this Network and earn profit from it. They just have to pass the test to get listed.
6. DTube
Dtube is like any other streaming platform where you can earn a reward by posting Videos, interact with other content creators or simply using the app actively. You can get a concept very well if you have used YouTube or Reddit before. But it's not very much like YouTube. Here the users can watch your content, they can vote or they can comment whatever they like.

If your content creates buzz among other creators you will get money in the form of tokens called STEEM. Isn't this amazing. It's an outstanding platform for making money out of your Passion.
7. My Crypto Heroes
My Crypto Heroes (MCH) is another Japanese RPG based game where you can collect your favorite heroes. You can train them or you can send them on the battlefield to test their skills. This is another blockchain game so if you want to familiarize yourself with the concept like tokens, wallets, and contracts then this game is for you.

The overall experience of the game is incredible. It surely doesn't need the fancy stuff to captivate the crypto players in blockchain gaming. Although the graphics are terrible but most of the users are attracted by the simplicity and possibility of earning. The game is free to download for both Android and IOS in English.
8. EOS Dynasty
The EOS Dynasty is an EOS blockchain-based cryptocurrency player versus player (PVP) and Role-Playing Game (RPG). Players will combat to gain experience and win resources, build a proper system to upgrade your heroes and provide them better tools, vehicles, and weapons.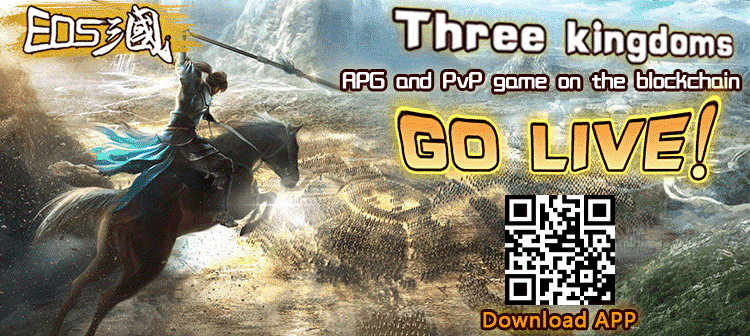 Every Dapp has its flaws and mistakes but this game has emerged itself as a top-listed game and is getting improved with every update. There are many ways to earn on EOS i.e. Stake TKT tokens, by selling your assets, items and equipment and many more.
9. 888TRON
In December 2018, the Tron Network introduced 888 Tron. It is dedicated to revolutionizing the gaming industry with a concept of revenue share. It allows its users to not only play and win but also provides a unique opportunity to become the co-owner of the business.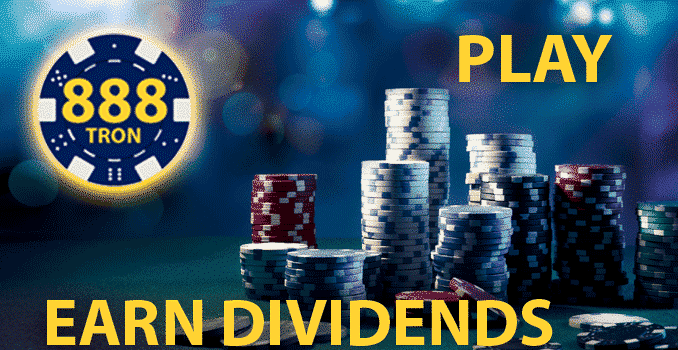 Since it's a public platform it has changed the traditional approach to managing the business in the gaming business. The distribution of the profit is among the token holders and is transparent. The profits are paid in the TRX cryptocurrency which is used in most of the exchanges in the Crypto world.
10. NewDex
NewDex is a first decentralized exchange based on EOS in the world. It was launched in markets in 2018 aiming to become the world's leading decentralized exchange. It gives its user the leverage to choose how they want to trade like in EOS-blockchain or TRON-blockchain.

The app is available on both Android and IOS so you can easily trade-in with your mobile phones. The platform is becoming more popular these days because it allows its user to control their wallets on their own as it does not require a 3rd party person and most importantly, they are immune to hacking attacks.
11. Brave Frontier Heroes
We have discussed the My crypto Heroes early in this article, Haven't we? Well, it's the crossover of the mobile game Brave Frontier and most trending game My Crypto Heroes. By playing this game you can have your heroes, weapons and other stuff as your digital assets. Later, you can sell your assets, use them or you can utilize them on other games.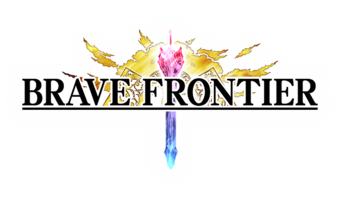 Ethereum is used as a virtual currency to sell your assets. ZEL is the in-game currency. You can use Ethereum to purchase the ZEL. It is based on My Crypto Heroes but is slightly modified and better UX/UI designs are implemented for better user experience.
12. OpenSea
OpenSea is the first peer-to-peer marketplace for blockchain products. It is sponsored by Ycombinator, Stanford and Google. OpenSea is the world's largest consumer digital product sector, with hundreds of categories to choose and the best products at their reasonable prices. They have recently launched their Beta version. It directly works with developers to boost their marketplace.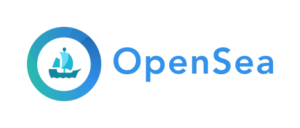 OpenSea is generating 3 to million-dollar on a monthly bases and is becoming profitable day by day. Wyvern is a protocol that is used to power the OpenSea. It is primarily structured to sell and buy digital assets. We are hoping to hear some big project announcements form them in the near future.
13. Basechain Staking
The loom network is a blockchain development network where users can build their own social and gaming-focused decentralized applications. There are a number of Dapps that are already built on the network. Loom aims at growing and promoting the scale of decentralized apps while preserving the network in Ethereum.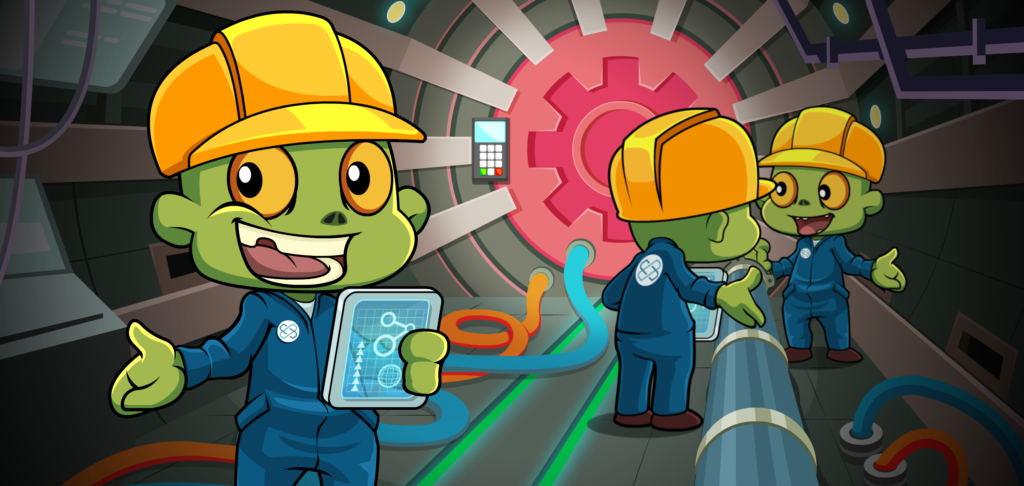 Loom Network's DPoS side chain includes fully portable, Ethereum-based blockchain gaming and Dapps. Although according to the ranking of the Loom by dapps.com, Loom is not the best option for investment. You can develop your own blockchain using Loom without any knowledge of the infrastructure of the blockchain.
14. Crypto Sword and Magic
Crypto Sword and magic is another RPG game where you can trade in-game marketplace with other players. It is powered by EOS. You can boost the performance of your Hero by fighting monsters, by trading better equipment from the game marketplace or by strengthening pets.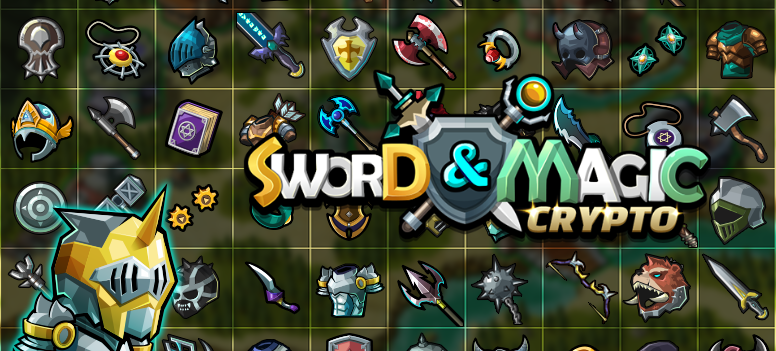 To play the game you need a wallet as the game runs on EOS blockchain. The game has a feature called "Mercenary". It means that your hero can get stronger if you're away and not playing the game. It is available on both android and IOS.
15. Knight Story
The creators of the most popular games in blockchain i.e. EOS Knights and RPG have released another game called Knight story. It allows its users to build villages, make castles, craft items and battle with goblins. It is one of the most played games on the blockchain.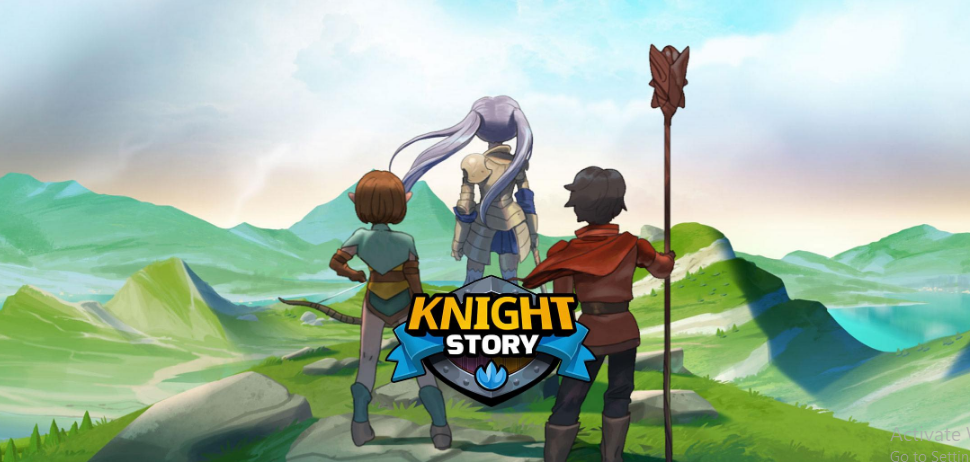 The game allows its users to connect through Ethereum and Tron as you don't need a wallet to sign up. To play the games user have to invest a large amount of EOS. The developers of the game recently announced that they are collaborating with the TRON platform. The game is brought by Biscuit Labs.
Conclusion
Decentralized applications are safer and efficient because the user's data is stored in decentralized nodes. Also, these are reliable and users can invest in these applications by using blockchain-based smart contracts.
In short, Dapps prove themselves as networks much superior to traditional apps. Although Dapps are new to the crypto world but their contribution to the market left a prominent impact on the world. They still have some glitches that should be fixed in the long run but if accepted globally they surely will give rise to new opportunities