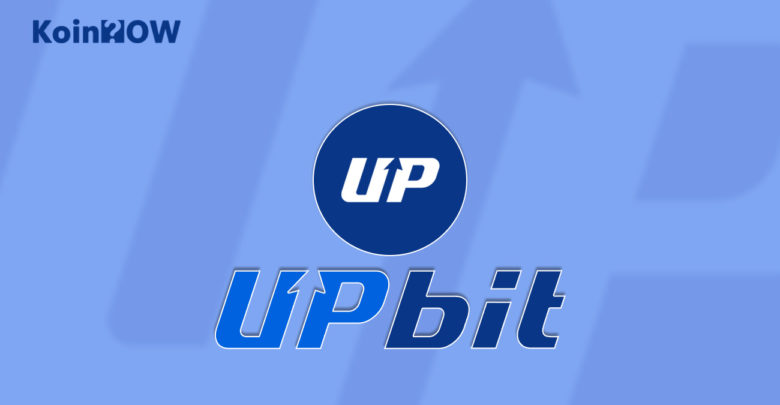 Upbit crypto exchange is one of those exchanges available in the market which took no time to get fame in the crypto market. Only after a few months of its launch, it became one of the largest cryptocurrency exchanges in the world. It is still included in users' favorite crypto exchanges. Explore why it is so famous among the users by reading the below-given extensive review of the Upbit exchange.
Following are the main points of my Upbit review [2021]
About Upbit exchange
Trade with fast & User-friendly apps
Upbit Sign-up process
Payment methods Available on Upbit
Upbit Trading & Withdrawal fees
Upbit Withdrawal limits
Supported currencies on Upbit
Accepted Countries
US-Customers
Security
Advantages and Disadvantages
Customer Service
Final Words
About Upbit exchange
Upbit is a South Korea-based cryptocurrency exchange that was launched in October 2017. Chi-Hyung Song is the founder of the Upbit exchange. The leading cryptocurrency exchange has a parent company known as Dunamu.
Upbit exchange achieved the milestone of becoming the biggest cryptocurrency exchange in South Korea by average daily trading volumes by January 2018. It supports a wide range of crypto assets for trading on its platform.
It is known as the most trusted cryptocurrency exchange. By trading on this crypto exchange, professional investors can get a fast and convenient trading experience.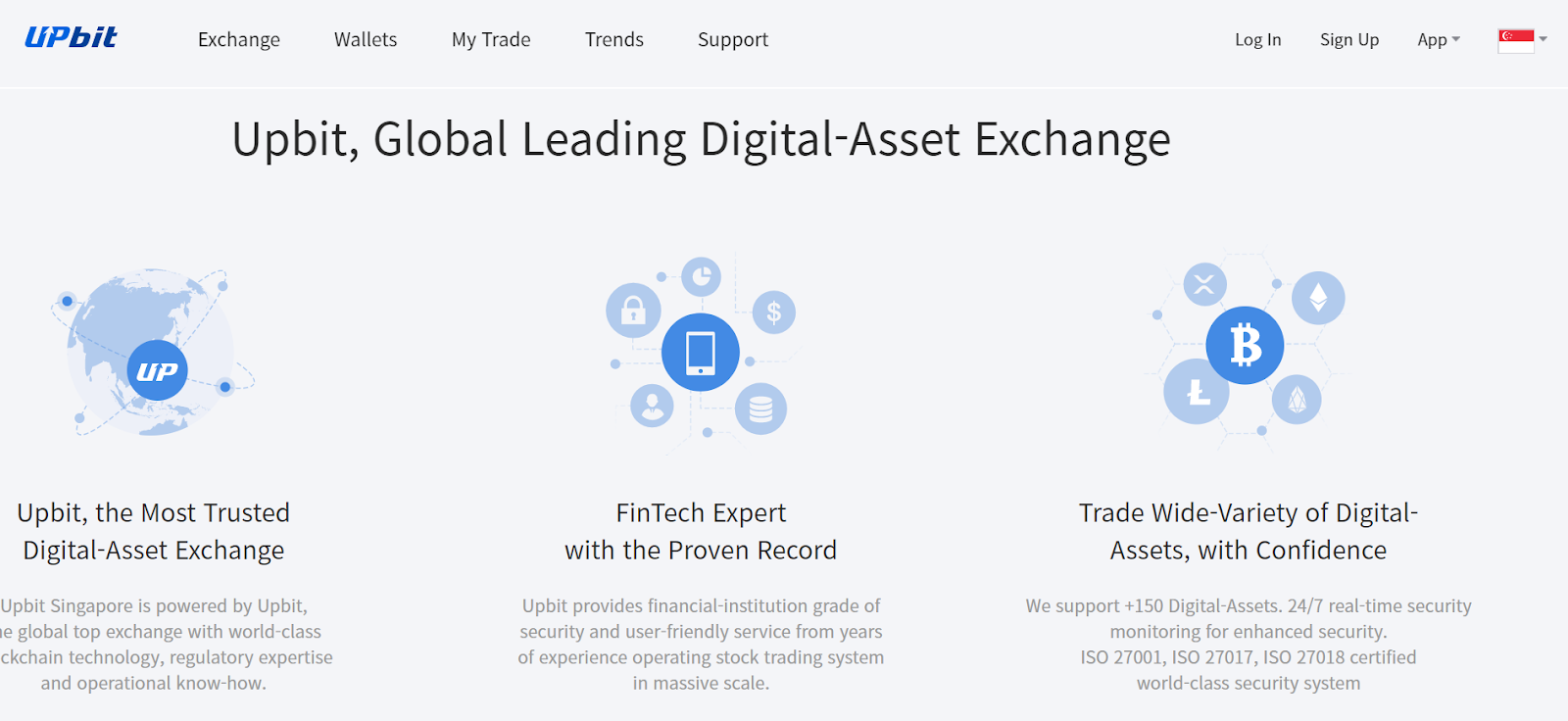 This global leading digital exchange also has a partnership agreement with the American cryptocurrency exchange Bittrex which supported the exchange during its development. More than one language is supported on this exchange including the English language which is for the global users.
Note : According to cointelegraph upbit exchange was hacked on Dec. 3 2019 where hackers took around 10,000 Ethereum of worth (~$1.5 million)
---
Trade with fast & User-friendly apps
If you choose the Upbit cryptocurrency exchange for trading, then you will also get the facility of trading with fast and user-friendly apps provided by the exchange. Upbit offers you the service of a mobile app and desktop app. If users choose to trade with the mobile app, then they can get it on the Google Play Store and Apple Play Store.
---
Upbit Sign-up process
Sometimes users find it difficult to get signed up with a cryptocurrency exchange that they choose for trading because there are some crypto exchanges that have a complex sign-up process. However, on the Upbit exchange, users can easily sign up and start trading. It is very simple. Go to the Upbit exchange official website and click on sign up.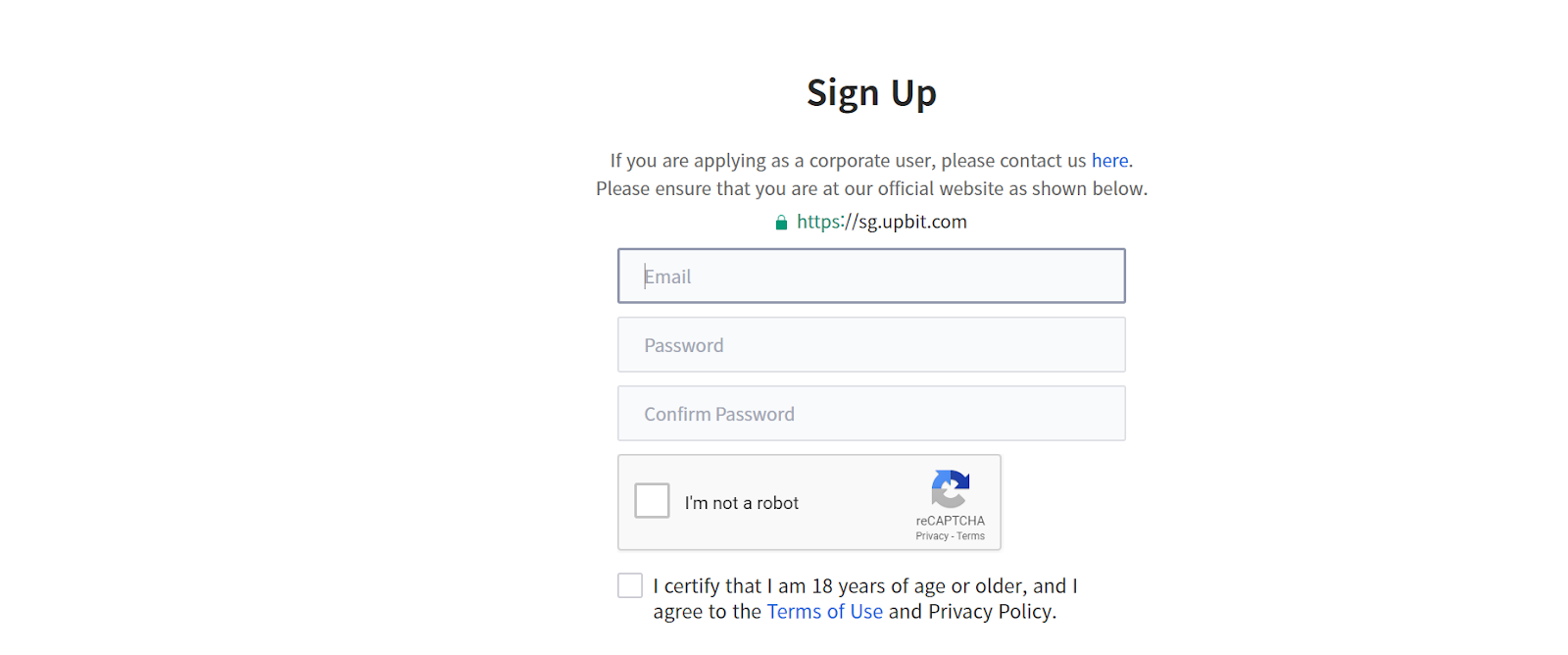 You have to fill the above-given form by inputting your email address, password, and captcha before clicking "Sign Up". After that, Upbit will send you a verification email and after verification, you will become registered on the platform and then you will be able to start trading.
---
Payment methods Available on Upbit
There are only a few payment or deposit methods supported on this South Korea-based cryptocurrency exchange. While trading on the Upbit exchange platform, you are not allowed to pay or deposit your money through credit/debit cards. The only payment/deposit methods that you would find on Upbit are:
Wire Transfer
Bank Transfer
However, users in South Korea can also use the South Korean Fiat currency KRW as a payment method.
---
Upbit Trading & Withdrawal fees
The crypto exchange charges a fee of 0.25% on the fiat currency deposits and applies fee to the users of KRW fiat currency. On the Upbit exchange, the taker and maker fee is 0.25%.
Upbit charges users with a withdrawal fee of 0.0005 BTC. Withdrawal fees are charged per transaction and can be adjusted according to blockchain conditions. It is important to highlight here that withdrawal is free if you use Lightning Transfer while withdrawing between Upbit accounts.
---
Upbit Withdrawal limits
The verification levels regulate deposit and withdrawal limits on the Upbit exchange. So, deposit/withdrawal limits depend upon the verification levels. There is no deposit limit for digital assets in level 2 but there is a limit of 5000 SGD for a daily withdrawal of a digital asset. The daily withdrawal limit of a digital asset is 100 000 SGD with levels 3 and 4.
---
Supported currencies on Upbit
Upbit exchange supports more than 150 cryptocurrencies on its platform. These include the first-ranked crypto-asset Bitcoin (BTC, second-ranked Ethereum (ETH), third-ranked Ripple (XRP), Tron (TRX), Bitcoin Cash (BCH), and many more. There are three trading pairs available on the platform. These are BTC, USDT, and SGD. You can trade your assets against these trading pairs.
At the moment, Upbit is supporting only supporting south Korean fiat currency WON. Users can deposit their money in this fiat currency by using the South Korean Bank account.
---
Upbit Accepted Countries
Currently, the crypto exchange Upbit accepts and allows users from South Korea and Singapore to trade on its platform.
However, there are some countries such as Iran, Iraq, Somalia, Libya, Sudan, Zimbabwe, etc which are under sanctions and warning lists of FATF and OFAC cannot trade on the Upbit exchange.
---
Upbit US-Customers
Upbit exchange does not provide any kind of services to the residents and users of the United States of America (USA). The reason behind imposing the restriction on US customers is the complexity of the country's regulatory environment. So, You are not permitted to trade on the Upbit exchange if you are a US resident.
---
Upbit Security
it has a certified world-class security system and provides high-level security to your assets. This security system is certified by the Korea Internet and Security Agency and the International Organization for Standardization. To enhance the security service for its customers, the exchange has a security firewall system that provides 24/7 real-time security monitoring to ensure the safety and protection of the users.
---
Advantages and Disadvantages
The Followings are the advantages and disadvantages of the Upbit crypto exchange:
Advantages
More than 150 cryptocurrencies are supported on the platform.
All of your assets are safely stored with a 24/7 real-time security monitoring system.
Upbit provides a financial-institution grade of security and user-friendly service.
Disadvantages
Upbit only support South Korean fiat currency WON.
The exchange does not offer margin trading.
Upbit does not allow the US users with their US dollar currency to trade on its platform.
---
Upbit Customer Service
The crypto exchange Upbit uses the means of email, telephone number, and the popular messaging app KakaoTalk to provide customer service.
Upbit has only one customer reviews on Trustpilot customer review site. So it is hard to decide wether we trust that review or not.
---
Final Words
This South Korean cryptocurrency exchange is backed by one of the largest technology companies of South Korea and therefore, the exchange uses high technology on its platform which helps the users to trade digital assets easily. In short, the high standard facilities, services, and the high-level cyber-security system have made Upbit one of the largest crypto exchanges in the world.