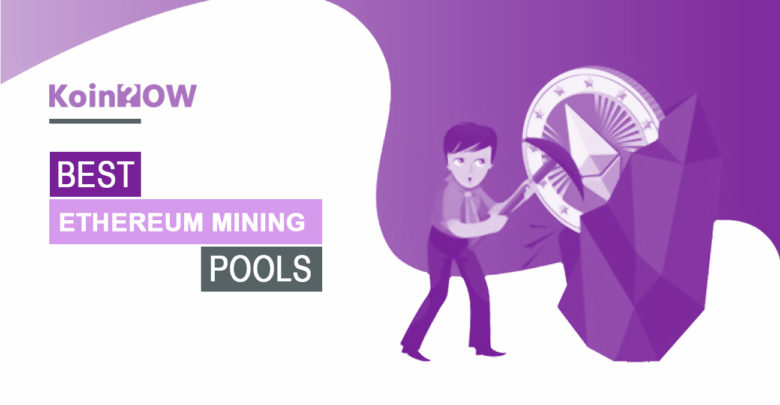 Making a profit in the cryptocurrency is the dream of every individual, trader, and investor. There are lots of ways of making money in this industry but the mining of cryptocurrency is one of them.
This blog will help you to explore the best mining pools for Ethereum. The platform where different miners come close together with the aim of mining Ethereum is known as mining pools. All the mining pools are different in nature like how much fees they charge, how they payout their miners and support they provide.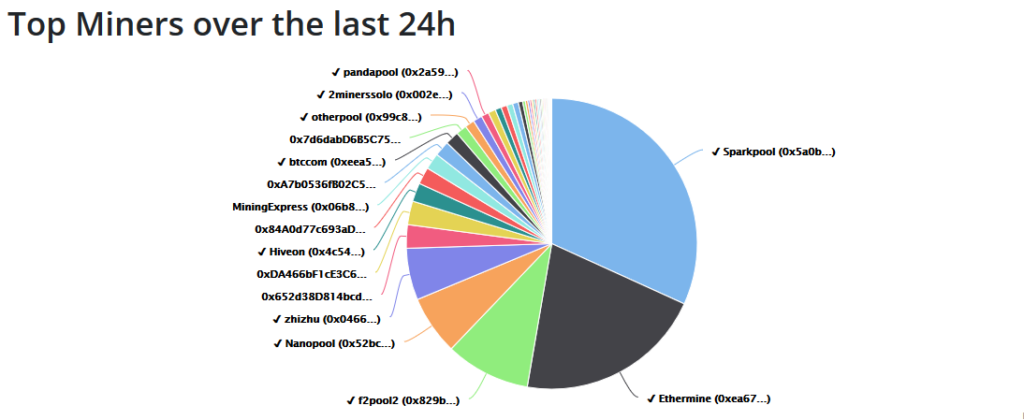 As we all know Ethereum is one of the most famous coins to mine among all the cryptocurrency, the main reason behind is Ethereum can easily minable with video cards(GPUs). First, you should consider the factors like fees, server location, hash rate, reputation, minimum payout, and pool time.
Here is a list of best Ethereum mining pools in 2021 that you can use
Spark Pool
Ethermine
Eth Pool
F2pool
Spiderpool
Mining Poll Hub
Hiveon Pool
Top Mining Pools for Ethereum in 2021

1. Spark Pool
Over the last three years, Spark Pool Consider as the most innovative platform for mining. It mainly focuses on the stable operation of public networks.  The present hash pace of the pool is 53.59 TH/s and the standard rate of 1 percent fee will be charged by miners. It uses pay per last N shares (PPLNS) system for payouts.

Spark Pool is based in China and currently, it holds approximately 29 percent of total market share. It has servers in Taiwan, Asia Southeast, and mainland China. Moreover, by using this pool you can easily mine Grin and Beam coins.
---
2. Ethermine
Ethermine is one of the best mining pools. It is quite similar to Eth pool just like a twin brother but little difference in features. It is secure and protected servers mainly located in places such as Paris, the US, and Singapore.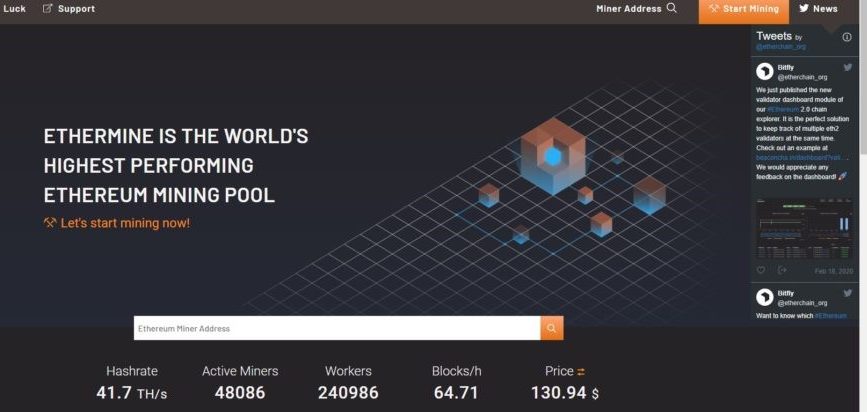 If we talk about the payout scheme it offers the PPLNS system. You can withdraw 0.05 min to 10 Ethereum max simply mean it allows you customized withdrawal. It also provides you the complete insights regarding hash rate and how much Ethereum is has been mined.
Visit Ethermine
---
3. ETH Pool
It is a web-based mining pool and it contains large mining networks across the globe. Its server is mainly located in regions like Europe, Asia, and the US. ETH Pool supports miners like qt miner, Ethereum proxy, cudaminer, and ethminer.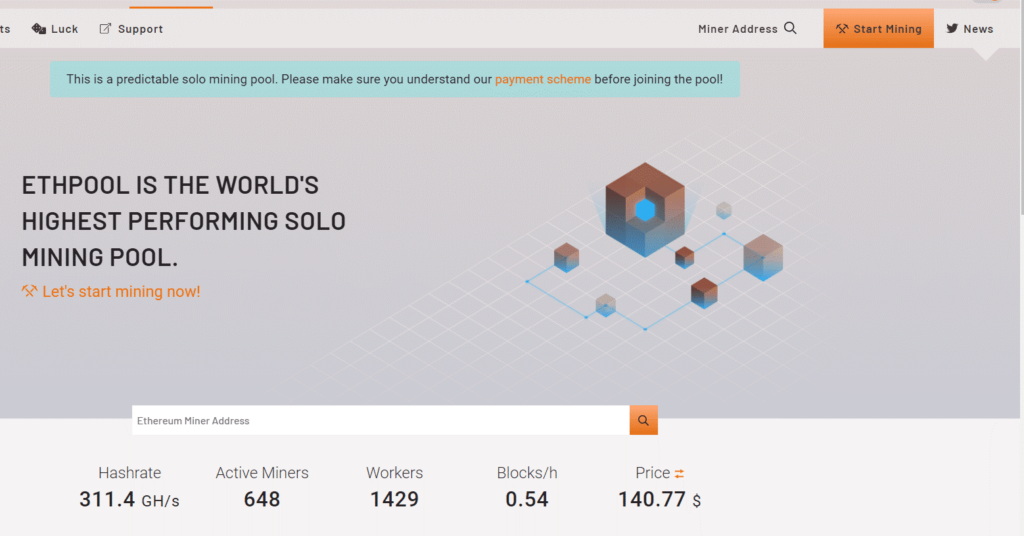 It has a very efficient and effective mining engine that helps Ethpool for giving the payouts. ETH Pool also offers an android based mobile application which has a unique interface for its user, with the help of the app you can easily get the insight of your accounts and keep an eye on the Ethereum mining pool. To start mining on this pool the only thing you are required to have C++ version of ETH on your personal computer
Visit ETH Pool
---
4. F2pool
In April 2013 F2pool was founded in Beijing China. It becomes the most popular pools in 2019. It has a total market share of 10 percent along with the hash rate of 18.39 TH/s.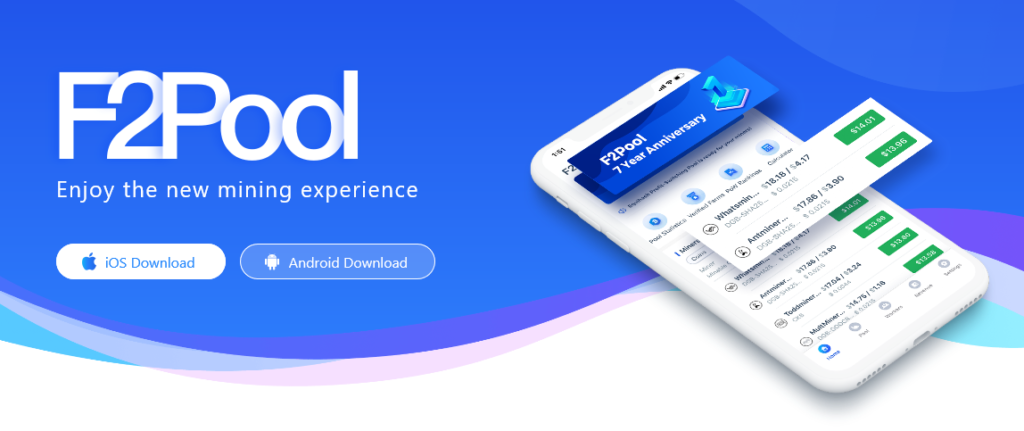 The network servers of F2pool are located in China, the USA, and Asia. It is very simple and easy to use because of its high demand qualities like accessibility, easy to use, and openness. So just complete the registration process, start mining with F2pool.
Visit f2Pool
---
5. Spiderpool
Spiderpool is very diverse in the domain of cryptocurrency mining. It has a more than five years of experience, has immense tech resources with the leading mining network.

Very low block approval and in the last month, it signifies just 0.5 percent mining power. It is growing rapidly among the crypto miners, Spiderpool on its web portal offers different discounts and promotions on the rate. It seems good for BTC, ETH, BCH, BSV miners to use Spider pool for mining.
Visit Spider Pool
---
6. Mining Pool Hub
It was first initiated by a devoted group of Ethereum and now it is one of the largest pools globally. Its servers are mainly located in Europe, Asia, and North America along with a minimal fee of 0.9 percent.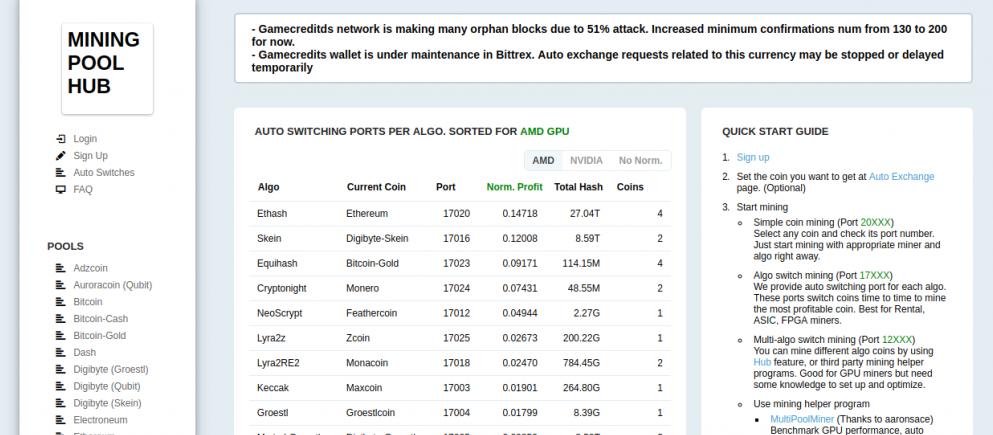 The rates are estimated based on transaction fees, bonuses, reward finding fees, and others. It provides backups because servers not depend on the locations. The total market share of the Mining pool hub is 3.7 percent with the hash rate of 7.05T/s.
Visit Mining Pool Hub
---
7. Hiveon Pool
It is a platform that provides an effective and efficient way of mining. It allows easy setup and oversees all mining activity. Using Hive you can control thousands of mining rigs differently from the one origin.

This pool offers great features including a 0% pool fee, 0% transaction fee, PPS+ payout type, and many more. With the help of using a mining tool namely AmdTweaktool you can easily increase your hash rate up to 5 percent, so this is a good way to run a structured mining farm. You can conveniently manage your mining from anywhere.
Visit Hiveon Pool
---
Type of payout distribution
1. PPS
It is estimated by distributing your mining power with the total mining power of all the network globally. PPS does not compensate miners with exchange charges and a portion of the unclear reward. With PPS, your pay is steady and pool expenses are generally high. It is done to make up for the risk the pool takes in paying you continually whether the block found or not.
2. PPLNS
It is also known as Pay per luck Shares. When the block is solved by a windows miner will get the reward. As we all know if the mining share received from outside of our window the reward will not be added. It requires the real block in order to get paid from the miner. So, it's become simpler if you got the more share you will ultimately get the higher reward
3. PPS+
Basically it's a combination between PPLNS and PPS. If we compare PPS+ with PPS (it does not allocate Tx fees to award miners) whereas PPS+ give reward and allocate them, PPS+ incentives to miners as well
How to select Best Ethereum Mining Pools
The very first thing you need to explore before going into Ethereum mining pools is the "Reputation of the pool. The pool you select must give rewards consistently on time, excellent services, responsibility for payments.
Hash rate is the key weapon for all miners so, it is very essential to select the pool on the basis of a higher hash rate. In this process, you also need to identify the fees of mining pools because the lower the fees the higher you get the profits usually the range of fees is 1 to 3 percent.
Ethereum Mining Pools 2020 – FAQS
1. Is mining Ethereum profitable?
Yes, off course but it totally depends on your expenses like electricity costs, mining rigs, and other related expenditures. Before going into it you must calculate your cost and developed your feasibility.
2. What is the best miner for Ethereum?
All miners are very good to mine Ethereum every miner has their own uniqueness and compatibility. You should select a mining pool depending on your own requirement.
3. Can I mine Ethereum on my phone?
Currently, there is no way to mine Ethereum on your phone or mobile device as ETH mining required good amount of power as well as good GPU to mine.
4. How much can you make mining Ethereum?
It totally depends on your mining capacity and the market conditions, although miners were making $0.2 per 1MH/s of profit
5. How long will it take to mine 1 Ethereum?
You can mine one Ethereum in 30 days and it always depends on your mining capacity. You can easily mine Ethereum with your personal computer but the thing matter is your power of PC and graphic card.
Conclusion
I believe you will find this blog really helpful. These are some popular miming pools that you can choose for the Ethereum mining in 2021.
All the mentioned above mining pools are unique and are different in their performance. All you need to do is your own study before selecting the right ETH pool for you. Although it depends on the hash rate and speed provided by the pool. In the end, I will look toward your feedback.