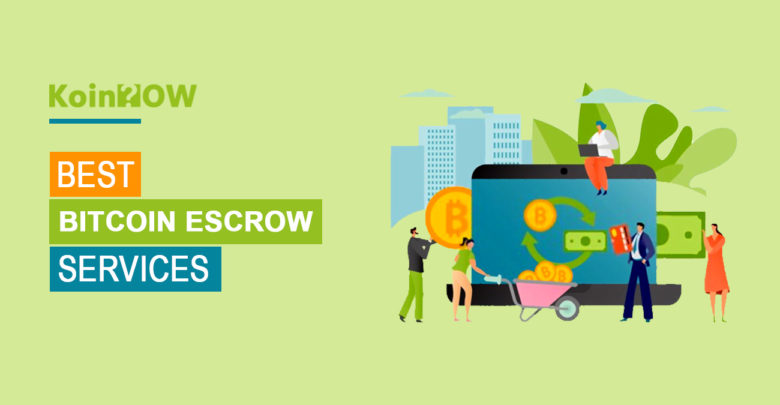 Purchasing bitcoin in a crypto market holds various risks especially if you are going to deal with some unknown person. To resolve these trust issues you must well aware of best bitcoin escrow services that make your deal value. Let's discuss the ways to get benefits from these escrow platforms in order to make your bitcoin transactions safe.
What is Bitcoin Escrow Service?
Bitcoin escrow service is basically a safe and sound way of money transfer handled by the third party. It acts as the third party between two cryptocurrency dealers, the buyer, and the seller. It makes the transactions safe according to the deal between the purchaser and the seller.
You may not hear about the term but you must have used the process if you are linked to the cryptocurrency market. Bitcoin escrow services can make the crypto market more trustworthy by minimizing fraudulent schemes. The service providers charge their commission to make the transactions guaranteed.
In order to get maximum benefits, you must know about different cryptocurrency escrow services so that you can choose the one according to your comfort zone. Because you are still going to hand over your money to an unknown party (crypto escrow services), the service provider must hold a good reputation and should be reliable.
Top 5 Best Bitcoin Escrow Services in 2021
The following are the bitcoin escrow services with a satisfactory reputation and considered reliable platforms
1. Bitrated
Bitrated escrow service located in Israel and has been providing its services since 2013. It depicts itself as one of the reliable sources for "Reputation management and consumer protection for the Bitcoin Ecosystem".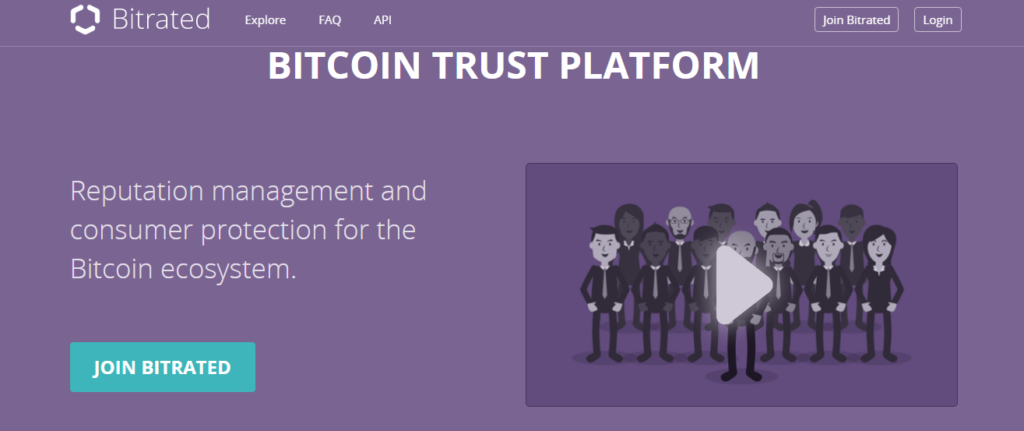 It is a multisided platform that offers several services including escrow tasks as transaction arbiter. Bitrated suggests multi-signature transactions and involves 3 people in a service exchange deal. It is a distinctive feature used to authenticate the process.
Bitrated actually introduces an arbiter or a trusted agent, as a trusted third party, to buyers and sellers. When they are agreed on this trusted agent, bitrated creates a multi-signature wallet consisting of these three persons. In order to release the payment 2 out of 3 signatures must be needed.
The third person as an arbitrator never has full control over the payment and cannot utilize the amount himself. He only resolves the disputes and reverses the money in case of scam or fraud. If all the process goes well then the transaction is released without being interrupted by the third party.
2. IBC group
IBC Group brings expertise in marketing and business. It is a hub of information regarding blockchain technology and virtual currencies. The main objective of the IBC group is to provide digital assets based fundraising services but it deals with the crypt escrow services in an excellent manner.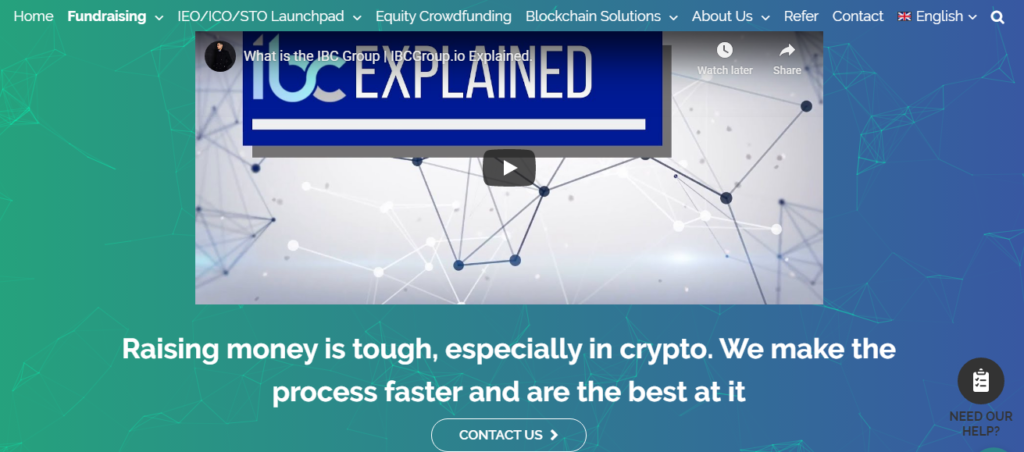 When people demand its escrow services to successfully complete their crypto deals, it gives a predetermined time period to the buyer to deposit the payment. IBC escrow service providers don not release the payment to the seller until the buyer has checked the quality of goods.
It offers its services primarily to smaller groups for an unlimited number of currency exchanges, and it demands a 1% commission fee for each exchange. It secures its services using the crypto currency's best practices and takes transaction security very seriously.
3. BTC Asia
BTC Asia is another legit escrow platform where you do not need registration to order its services. It demands a minimum commission fee (0.05% of exchange) from the traders involved in a deal. BTC Asia does not interrupt the deal in case of any dispute or scam. All the matter is purely handled by the third party.
BTC Asia's escrow procedure is entirely automated. However, it goes with manual release of funds and dispute resolution services due to some security reasons. It does not allow its clients to reveal personal information unless if it suspects fraud.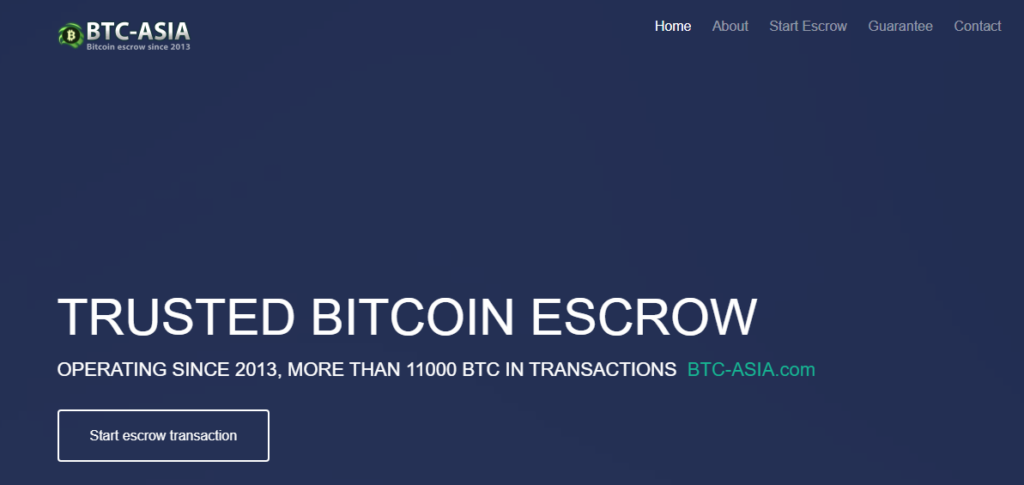 Customer's trust and reliability to online bitcoin transactions at minimal cost is its first priority. Impartial, independent, and dispute resolution services of BTC Asia give protection to both the buyers and the sellers.
If you are going to work with BTC Asia as an escrow service provider, you must agree that all dispute decisions based on directions of BTC Asia will be considered as final. In case if any escrow is canceled due to some reason, the full escrow fee is deducted from the final payment.
4. Escaroo
Escaroo is another option for cryptocurrency payments that understands what people are actually looking for in a payment service. First-rate security, ease of use, dispute resolution, and quick release of funds are the unique features of escaroo that build the confidence of users on their services.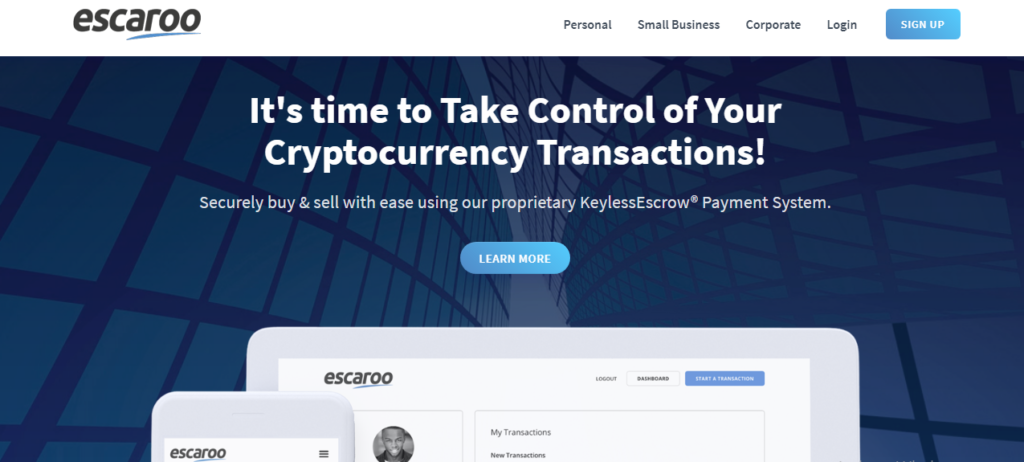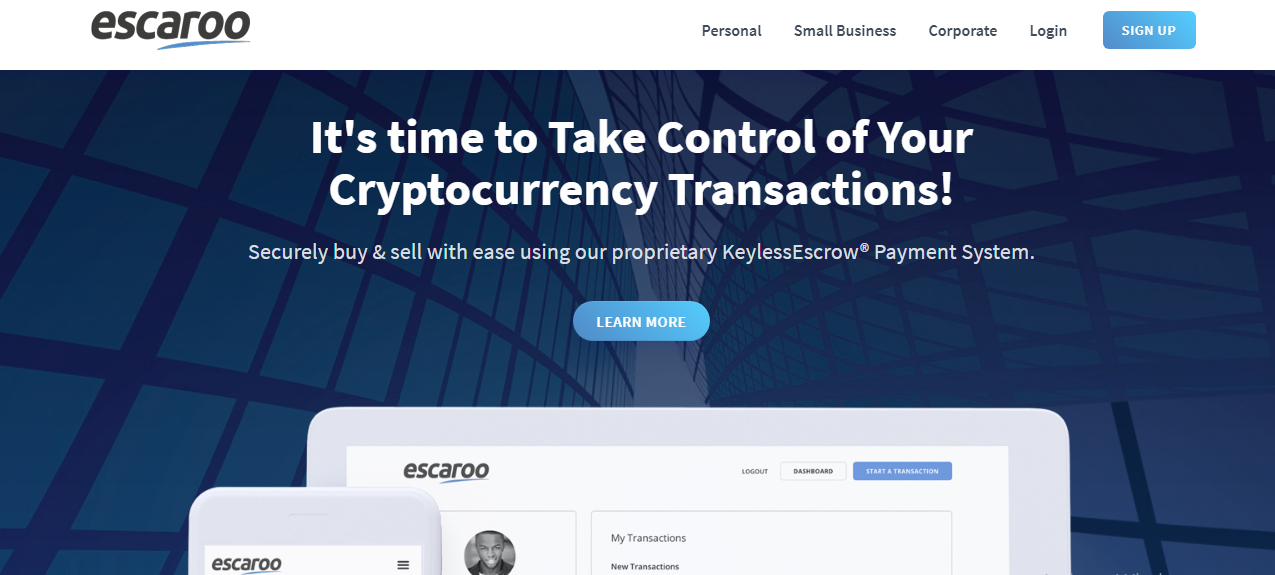 If you are using escaroo for escrow services, it offers you keyless smart contract and it will never ask you for your keys. It's a part of security so that no one can gain access to your money. Before paying to the seller, escaroo makes sure that you received the services from the seller and agree to release the funds to the seller.
Escaroo also gives them the confidence to the sellers to trust their services without being worried. Once it received the funds from the buyer, the seller is authorized to deliver the goods knowing the funds are secure. Escaroo gives you the platform to buy or sell your services from $10 to $10 million or more.
5. ItBit Escrow
ITBIT is the first regulated crypto asset exchange service of America, launched in November of 2013. It offers powerful crypto quality trading to institutes and professional traders. As a renowned global exchange platform, it is one of the most reliable OTC trading desks.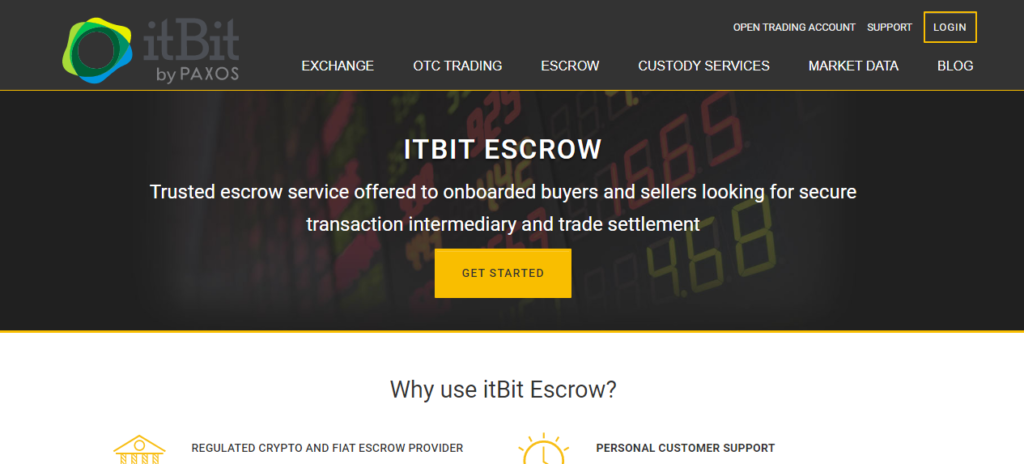 Customers can experience premium trading familiarity and personalized customer support by joining the ItBit escrow platform. Customers need to verify their identity and also supposed to provide proof of residency to avoid scams or fraud in trading.
ItBit has developed some transaction rules and regulations, which ensure that the 30-day trading volume does not surpass 8000BTC. In case of any violation, a special lower fee applies.
Another engaging feature is its best FAQ databases which respond to almost every question related to the exchange functionality. If you are the resident of the U.S. then ItBit is definitely a good choice for bitcoin escrow services.
How does Bitcoin escrow works?
There is a deal between the buyer and the seller to exchange their goods or services.
They choose a reliable source of escrow service to start an escrow transaction.
The buyer will send his money to this reputable crypto escrow service provider, which holds transactions for some duration until the buyer receives the service/goods.
When the buyer receives the desired service from the seller, the cryptocurrency escrow service will release the transaction/payment to the seller.
It works accurately and prevents the buyer from any kind of fraud or scam.
Conclusion
If you are a crypto market player, you will definitely experience the bitcoin escrow services while having your bitcoin deal. The escrow service platform delivers the transactions to the seller only when the buyer receives his services/goods as promised. The list for top bitcoin escrow services mentioned above introduced you with reliable escrow platforms. They build your confidence in the crypto market trading and help you to buy services with trust.
If you are deciding to use these services and get confused between any two you can ask in the comment section below. If you are using these platforms and well aware of any trustable escrow service we have not mentioned in the list, we would love to hear about that in the comment section.