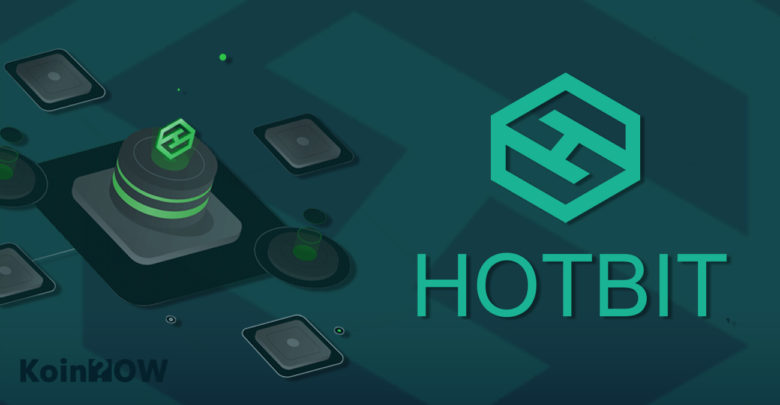 If you are a beginner and know nothing about cryptocurrency trading then the Hotbit exchange is the right place for you to begin with. Hotbit supports a lot of cryptocurrencies and provides a user-friendly and powerful trading platform. By using the Hotbit exchange, you can get a sound experience of trading.
Now I think you would be eager to know more about this exchange platform. Therefore, I have come up with a comprehensive review of the Hotbit exchange that includes everything that you need to know about this trading platform.
Following are the main points of my hotbit exchange review 2021:
Overview of Hotbit.io
Hotbit Achievements
Features and Services
Hotbit.io login
Hotbit Supported Countries
Fees Structure
Hotbit Customer Reviews
FAQs
Conclusion
Overview of Hotbit.io
Hotbit is a major cryptocurrency exchange and a trading marketplace where you can trade with a vast range of crypto assets. Hotbit exchange was founded in January 2018. It is an efficient, flexible, stable, and safe cryptocurrency exchange.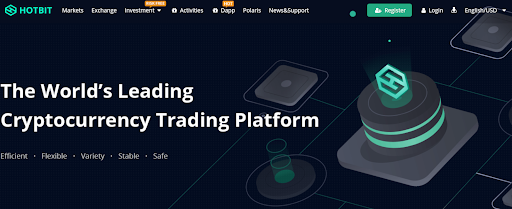 This world's leading crypto trading platform is registered in both Hong Kong and Estonia and has its core team members in China, USA, and Taiwan. This major cryptocurrency exchange is currently based in Shanghai and Taipei. According to the company's claim, the exchange platform has established various partnership agreements with various powerful partners such as The Blockchainer, Wandarin, f2pool, Spark Pool, Slow Mist, HashQuark, and MyToken.
The professional and well-experienced team of Hotbit aims to build Amazon in the blockchain industry basing on the management concepts of decentralization.
Now you would have got the idea what the Hotbit exchange is all about, it's time to tell you more about the exchange platform.
---
Hotbit Achievements
Since its establishment in 2018, Hotbit exchange has recorded various achievements. Until October 14th, 2019, Hotbit had listed around 547 total trading pairs on its platform according to CoinMarketCap and got the third rank among all crypto exchanges in terms of listing the number of types of cryptocurrency projects.
The crypto exchange has gathered over 540,000 registered users from more than 170 countries and areas all over the world. However, among them, approximately 90% of registered users are non-Chinese users.
Hotbit started from April 2019 to distribute deposit interests for its users and with that, it became the first crypto exchange in the globe to offer its users daily current deposit interests without requiring the lockup or freezing of tokens. Hotbit has successfully distributed an amount of 180,000 USDT worth of daily current deposit interests in over 190,000 users.
The crypto exchange distributed deposit interests in 22 different tokens including BTC, ETH, ATOM (Cosmos), VOLLAR(VDS), BHD (BitcoinHD), PCX (ChainX), ALGO (Algorand), IRIS (IRIS Network), VSYS (V Systems), IMG (ImageCoin), FSN (Fusion), TOMO (TOMO Chain), SERO (SuperZero), USDT, IOTX (IoTeX ), XZC, DASH, ZEL, AXE, IOST, BTM, and PIVX.
---
Hotbit Features and Services
Hotbit exchange is committed to providing best-in-class features and services to its users so that they could get a sound experience with the exchange platform. These interesting features include:
1. Multi-Currency Support
One thing that users like the most is to have a trading platform flooded with various cryptocurrencies. Here on the Hotbit exchange, users get the opportunity to trade with a variety of digital assets available on its trading platform as the crypto exchange is multi-currency supported.
2. Multiple Language Options
The services of Hotbit are not only limited to a single country rather it provides its services across the whole globe. Therefore, Hotbit provides multiple language options to its worldwide users to allow them to interact with the exchange website without facing any difficulty. The major supported language options on this trading platform are:
Chinese
English
Russian
Korean
Thai
Turkish
3. Security
The first and foremost thing that an exchange trading platform must do is to provide security and protection to the digital assets of users. Hotbit does this job skillfully by protecting the assets of users with an up-to-date security system. Hotbit has a powerful internal security audit team that provides 24/7 real-time online audit services for all users' assets.
Besides this, the industry's two top audit teams 'SlowMist' and 'Beosin' have established a strategic partnership agreement with the Hotbit exchange. Both of these teams provide relevant one-stop security solutions and detect the potential existing security problems of Hotbit exchange. Let me tell you also that the security rating of Hotbit is classified as B+ similar to that of Binance crypto exchange.
4. Non-stop online customer service
Hotbit provides 24/7 non-stop online customer service to help users with their concerns or inquiries. The Hotbit exchange guarantees the best and most efficient customer service and support. Hotbit provides customer service via these channels:
Support ticket
WeChat group
Telegram
Twitter
Facebook
If you have any inquiries then you can contact Hotbit's customer staff.
5. Hotbit Mobile App
The mobile app of the Hotbit exchange allows you to trade freely without sticking yourself around a specific place. You can trade anywhere, anytime with the Hotbit mobile app either you are at the home, office, or wherever you are. With the Hotbit mobile app, you can get the latest market dynamics. The mobile app is available for both iOS users and android users.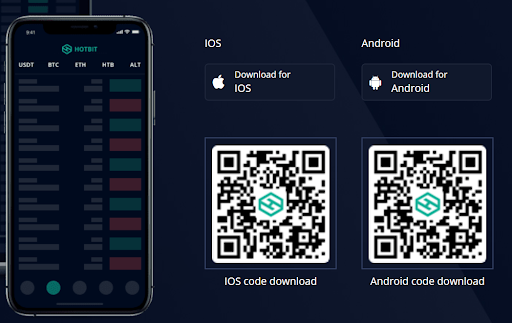 ---
Hotbit.io login
Before you log in on the Hotbit exchange, you just need to register yourself. The registration process requires you to fill a registration form by inputting certain personal credentials such as email and password.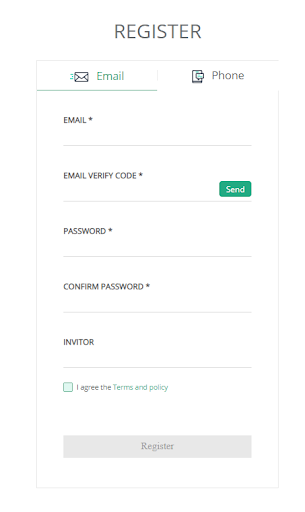 Once you complete your registration process, the login process becomes very easy. Just enter your email and password and then you are logged in on the Hotbit exchange.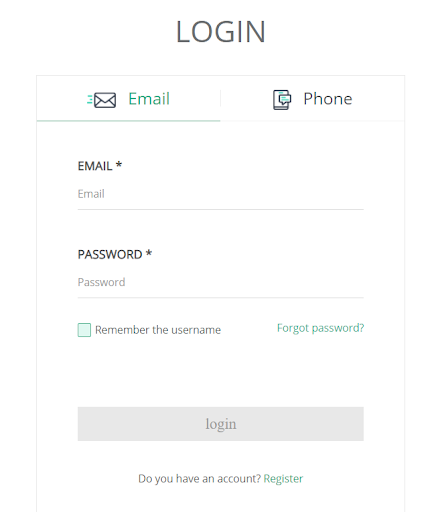 ---
Hotbit Supported Countries
Currently, Hotbit is supporting more than 170 countries and areas around the whole globe with over 540,000 registered users. However, there are some countries where Hotbit does not provide its services.
These restricted countries/areas include the United States of America, People's Republic of China, Japan, Republic of Sudan, The Syrian Arab Republic, North Korea (Democratic People's Republic of Korea), Islamic Republic of Iran, Republic of Liberia, The Republic of Cuba, The Republic of Côte d'Ivoire, The Republic of North Macedonia, The Republic of South Sudan, Republic of Belarus, The Republic of Congo, The Democratic Republic of the Congo, The Republic of Zimbabwe, Central African Republic, Republic of Albania, Republic of Lebanon, State of Lybia, The State of Eritrea, The Federal Republic of Somalia, The Republic of the Union of Myanmar, Yemen Republic, The Islamic Republic of Afghanistan, Republic of Iraq, Bosnia and Herzegovina, The Republic of Burundi, Republic of Chad, Bolivarian Republic of Venezuela.
---
Hotbit.io Fees
The Hotbit platform has various fee standards. The maker transaction fee on the Hotbit trading platform is -0.05% while the taker transaction fee is 0.2%. The transaction fee for deposit transactions is totally free on this trading platform. On the other hand, the withdrawal transaction fees of cryptocurrency tokens are determined by the network cost.
---
Hotbit Customer Reviews
By looking into the Trustpilot customer reviews about the Hotbit exchange, we get to know that some of the users have an unpleasant experience with the Hotbit exchange. Some of those have typical complaints about the exchange and say that while withdrawing their money they got stuck with KYC. Some customers were not happy with the customer support service of Hotbit. However, these typical complaints do not mean that Hotbit is a scam.
---
Hotbit FAQs
Here are some of the Frequently Asked Questions – FAQs that might help you know more about this major cryptocurrency exchange.
Is Hotbit a legit exchange?
Hotbit is a legit exchange.  There is no problem with deposits and withdrawals and the exchange is user-friendly as well.
How do I sign up for Hotbit?
In order to sign up for Hotbit, you have to go to the official Hotbit website (https://www.hotbit.io/), click on "Register" at the top right corner and then fill in the registration form by providing your email and password.
Does Hotbit require KYC?
No, the Hotbit exchange does not ask you for KYC when you register yourself or trade on the platform.
Where is Hotbit based?
Currently, the Hotbit exchange is based in Shanghai and Taipei.
---
Conclusion
Enriched with a lot of services and trading tools, the Hotbit exchange is relatively a good crypto trading platform. Hotbit has made incredible progress and achievements with the support of all its users from over 170 countries and seeks more and more.