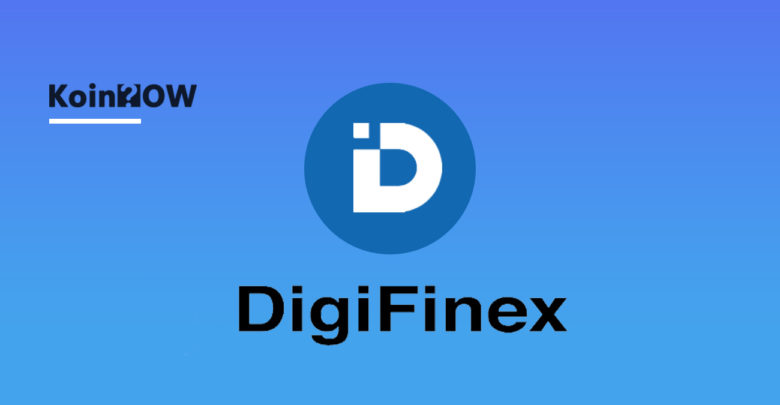 If you are a crypto freak, new in the market, and know nothing about trading in cryptocurrency then you're perfectly in righty place now. DigiFinex, currently ranked in the top 10 crypto exchanges by liquidity and volume and it is definitely here to stay. We are here to give you a detailed review of DigiFinex. Everything from their pros and cons to how user-friendly and best trading platform it is. So, let's get started!
Key points for today's DigiFinex review:
The following are the key points that we thought we should give a comprehensive insight to you.
Overview of DigiFinex
Supported Currencies
Accepted countries
DigiFinex Payment Methods
Fee Structure
How to do DigiFinex KYC
Customer Support
Pros and Cons
Is DigiFinex safe to use?
FAQs
Conclusion
Overview of DigiFinex
DigiFinex abbreviated as Digital Asset financial exchange is a world-leading trading platform providing exchange services with a wide range of trading tools and leading cryptocurrencies i.e. Ethereum, bitcoin, XRP, and many more.
The founders of DigiFinex were the blockchain enthusiasts. Their core team comes from well know technology companies i.e. Tencent and Baidu. The headquarters of the company is in Singapore.

Although the exchange is specifically designed for Asians with the Chinese language but there are no language barriers as the platform also offers the English language for its international users. They are quietly active on their social media platforms to make the users more aware of what's happening. The platform is offering a wide range of languages so that customers find no difficulty while interacting with the exchange platform.
Supported Currencies
To give their customers more leverage, DigiFinex has added many remote local currencies United States dollar (USD), Australian Dollar (AUD), Canadian Dollar (CAD), Swiss Franc (CHF), Czech Koruna (CZK), Danish Krone (DKK) and many more.
Users can now purchase their desired crypto thought their Bank cards more conveniently without any security protocol.
Accepted Countries
Currently headquartered in Singapore DigiFinex is providing its services to more than 15 countries. Due to legal barriers and Country polices they are not offering their services to Japanese citizens, the USA and Singapore. Well, that's very unfortunate for Singapore!
DigiFinex Payment Methods
There are numerous payment methods available through which you can trade on DigiFinex. Unlike other exchanges, DigiFinex offers payments through Bank credit cards. That's a big advantage for those who like to trade with bank cards. Here are the payment methods that DigiFinex is offering to its users:
Alipay
WeChat
Bank Cards.
While adding the payment method a user has to go through ID verification which we will discuss further in this article.
Fee structure
Every trading platform has its own fee model which they charge from customers to the customer while withdrawal or making payments to buy cryptos. They charge different fees between makers and takers. But in this case, DigiFinex never fails to let the users get benefits. DigiFinex exchange uses a flat fee model for their fees.
They charge their users with no more or less than 0.20% which is slightly low from the other trading platforms which have competitive trading fees of 0.25%.

DigiFinex KYC Process
KYC also is known as ID Verification is a special protocol that users have to complete before using any service offered by DigiFinex.
After signup on the website click on Identity Verification (KYC). Chose the type of identity by which you want to proceed. Fill all your basic information i.e. name ID card, Driving License, etc. make sure that you are under 18 years of age at the time of verification.
Last but not least is to upload the handheld picture of your photo ID. Once done, wait for the approval from the Digifinex team. It takes a maximum of 2-3 business days for approval. See the video tutorial attached below for the practical purpose.
Customer Support
Customer support plays a crucial role while developing building blocks. That's why DigiFinex never compromises on making their customers happy. They are available 24/7 to provide the solution to your queries. The only thing that they care about is customer satisfaction and they are truly bound to this. For now, they are only providing Live Chat services to its users and no official Email or other media through which they contact so be aware!
Pros and Cons
Here are some pros and cones that we think you should know before considering this exchange.
Pros
The main feature that users look into while considering any exchange is how many coins and tokens the exchange manages to support as well as trading pairs. Well in this regard, DigiFinex is offering more than 100 most successful trading pairs to its users including popular cryptocurrencies i.e. BTC, OMG, etc.
DigiFinex is one of the few crypto exchanges that are offering theirs in house tokens.
Unlike other platforms, DigiFinex is offering their "flat fee model" in which they are charging 0.20% fees which is quite lower than other platforms.
DigiFinex is offering its user a well-designed trading platform. It's not the best though but still crypto enthusiasts love it as far as their need is fulfilling.
Cons
Although DigiFinex has many Languages support on its website but the main focus and target of this exchange are on Asia. China is no doubt is a landmark of cryptocurrency and will surely contribute a lot to crypto in the future.
Headquartered in Singapore, DigiFinex is not accepting any customers from Singapore and the USA. That's a big disadvantage and a loophole that should be filled on immediate bases if they want to grow their exchange
We know that DigiFinex had made their ways to the top crypto exchanges but unlike others, DigiFinex is not offering advanced trading options to its customer
Is DigiFinex Safe to Use?
They have managed to earn this repute in no time by enhancing the safety of user's personal data and funds. To ensure the protection the platform has deployed HDM technology which provides the multi-layer protection during authorization. They are using high tech technologies for the Transactions. The platform is safe, reliable, secure, and providing efficient services and protection to its users.
DigiFinex  Frequently Asked Question (FAQs):
Is DigiFinex Safe?
The platform is relatively secure and safe. But keeping the crypto in exchange is not a handy option. That's why for the safekeeping you can move your crypto to a cold storage solution like a hardware wallet. Or you can use your own standalone wallets available in the market with your personalized security key.
Alternatively, you can diversify your crypto assets in different wallets. Keep the only amount on the exchange that you can afford to lose from your hands.
Where is DigiFinex Located?
They are mainly headquartered in Singapore but they hay their registered office in Seychelles. It is one of the few exchanges that are registered in Seychelles. The legal name of the exchange is DigiFinex limited Founded by Kiana Shek.
Conclusion
Digifinex is currently one of the world's leading platforms for trading. They are offering many cryptocurrencies which makes trading more efficient and transparent. The way the cryptocurrency market is paving its way we are hoping to see only the big names of exchanges in the future. There are surely new exchanges that are launching to offer new services to its users and sustaining new customers. It seems like the evolution is going to change in 2020 for the crypto exchanges.
No doubt, DigiFinex offers so many benefits i.e. providing crypt trading pairs, transparent and authentic market information, and trading rewards. But still, it has so many loopholes that need fixes in the meantime.  The platform is totally safe and reliable. When it comes to competing with other exchanges they are charging no fee at all to its users which makes them top on priority for users who wish to trade.
Wish to add something to this talk. Your feedback helps us to improve and help us reach more great readers like you.
As always feel free to reach out if you have any questions or want to add more to this article.