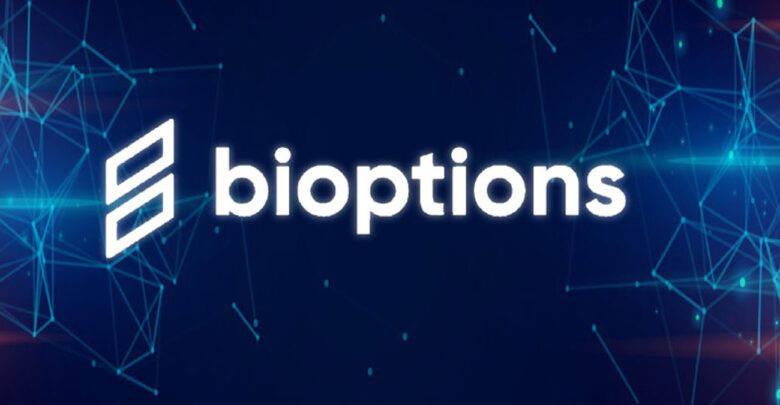 BiOptions: what is known as a new Binary Options exchange is a trading platform in which engages fundamental features of a Binary Options exchange and specializes in cryptocurrency trading as well as different categories of digital wallets.
BiOptions.io Features
1. Security
Security is one of the top concerns to investors when they join any exchange. With reputable exchanges, the protection of user's personal data and other private information is always the top priority of developers. At Bioptions, all data is encrypted and secure and by utilizing Smart Contract, it creates a transparent environment for everyone willing to put money on it. This means during any trading conditions, users' assets always remain safe.
2. High return rate
When trading on BiOptions, traders could receive a return rate of up to 95%, one of the highest return rates so far.  For example, for a successful deal of $1000, the binary broker credits the trader's account with 95% of the trading amount, equal to $950
3. Platform
BiOptions contains engaging advantages of trading binary options which is now doing wonders for many traders.
–    BiOptions is a decentralized exchange in the form of binary options
–    Data on prices is taken directly from the world's top exchanges.
–     Allows traders to analyze and predict a crypto pair's bullish or bearish trend according to the fluctuations of the financial market and make a profit if your choice is correct.
–  Utilizing Smart Contracts on Blockchain, BiOptions creates a safe and transparent environment for trading and protecting your asset.
4. Demo Account and minimum deposit
BiOptions' demo account can be accessed once you sign up for an account. There is no minimum deposit to make a deposit fund. The demo account holds $10,000 for practice and strategy testing. Besides, you can start placing orders from $1. The platform allows you to minimize the risk.
5. Convenient Withdrawals within 24 hours.
Withdrawals are processed within 24 hours on average which is greatly faster compared to some other Binary Options exchanges.  BiOptions offers a diversity of payments including Bitcoin, Ethereum, and Tether.
6. 24/7 Support
Customer support is available 24/7. In case you run into any technical hitch or have any questions, you can always reach out to BiOptions customers support staff and get back up immediately.  BiOptions commits to accompany their customers day and night and give them the best experiences. Traders can freely contact BiOptions via live chat support, skype, or email.
7. Last but not least, engaging affiliate program
The program offers 7 levels of accounts which requires a certain condition for each level. The requirement includes:
–         Enough number of F1s
–         F1s qualifying trading volume (1000$/week / F1)
Commission for referral policy reaches the highest rate 1% at level 2 (with 3F1) and gradually decreases from level 3 to level 7. Having said that, by making money directly by trading aside,  investors can easily diversify their income just by referring this binary options exchange to others.
Contact us: 
Telegram:@bioption_group
 Website: https://bioptions.io/
Youtube: https://www.youtube.com/channel/UCN3t8CYF88nZIk-1Rd3XrVw